Yokohama S.Drive Tyres Available in Huddersfield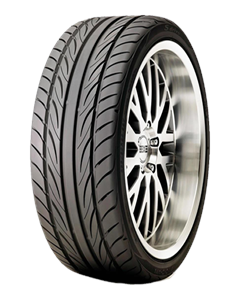 S.Drive
S.drive going to the limits, coming back for more. The innovative Variable Angled Groove™ that optimises tread contact with the road provides dramatically enhanced traction while cornering. Yokohama's "Groove-in-Groove" design has resulted in a major advance in the battle to eliminate uneven tyre wear because it allows the pattern block to effectively distribute stress loads, even during tight cornering. The new High-Style S.drive tyre is the perfect fit for cars that range from the compact to sporty roadsters.
Available in this new range are High-Inch narrow width tyres that are ideal for slender wheel housings. Moreover, in tandem with the advances in car performance, and as a plus for enthusiasts who like to tune their vehicles, select tyres in this new range are well-suited to speeds up to the iconic Y-range (300km/h). Outstanding wet and dry handling.Directional tread pattern.
Sorry, we currently do not have any tyres with the S.Drive pattern in stock.
Contact us to see if we can order these in for you.